Mobile Jib Crane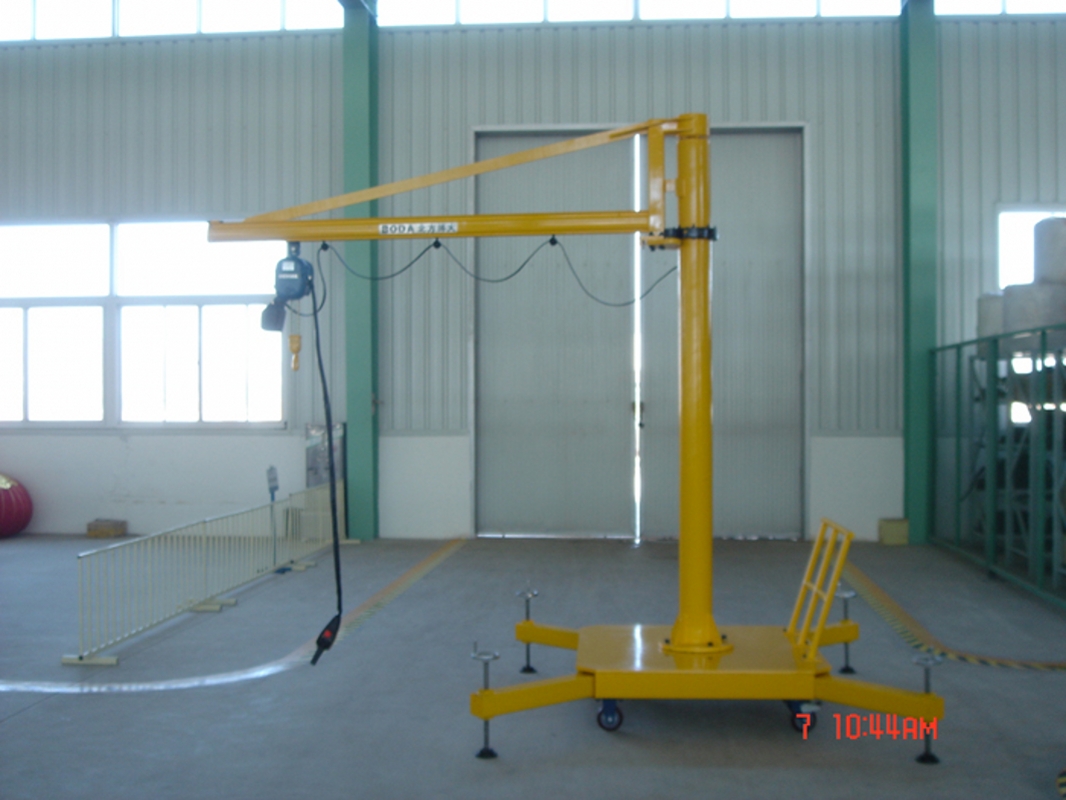 If you want buy this product,You can contact us via the contact details below
Mobile lifting jib crane has designed to be highly mobile, for flexible workstations. The foundation should be flat, so the entire crane can travel quickly and easily with a forklift or an overhead crane. The mobile jib crane is a high-quality lifting device for the loading capacity range from 125 to 1000 kg. This mobile jib crane is often used for machine repair and modifications or for temporary installation of new workstations.

Specification
Model Number: BZY
Arm Length : Customized
Capacity: 125-1000kgs
Lifting Height: Customized
Certification: ISO 9001 GB/T8906-2014
Working system: A3
Lifting speed: 0.8/8m/min
Slewing angle: 180/270/360 degree
Power source: Three-phase AC 380V 50Hz or other
Warranty :12 month


Mobile Jib Crane Application
1. The most common applications for jibs are individual workstations; machine tools, welding/fabrication stations, and some small assembly stations.
2. They are also often used in simple loading / unloading operations where it is not necessary to spot a load precisely.
3. Jib cranes most often handle lighter loads at lower duty cycles than their bridge and gantry crane counterparts.
4. If there is a need for precise locating of heavy loads, a large area of hook coverage, or frequent use for heavy loads, the jib crane may not be the best solution.


Please leave your message,We will contact you soon!