Double Girder Overhead Crane Technical Design
time:Oct 19,2016
Double Girder Overhead Crane is a widely used overhead crane, always used together with electric trolley. Double Girder Overhead Cranes performance techncial parameters include: lifting weight, lifting height, span, working speed, work level, wheel pressure and so on.
1. Lifting weight: refers to the Double Girder Overhead Cranes normal working the maximum allowable lifting weight.
2. Lifting height: the Max distance between spreader (hook, grab, electromagnetic chuck, etc.) upper limit position and the lower limit position.
3. Span: the vertical center line distance between Double Girder Overhead Crane main beam both side wheel
a. Lifting speed: it mean the lifting speed when lifting mechanism motor at rated speed and the lifting device at full load
(2) Crane traveling speed: refers to the whole Double Girder Overhead Crane traveling speed when traveling motor at rated speed
(3) Trolley traveling speed: refers to the trolley speed when trolley motor at the rated speed
5. The work level: it means the Double Girder Overhead Cranes full load level and frequency of full load lifting, is the most important Overhead Cranes technical indicators, the crane's work level is divided into A1-A8, light duty (A1-A3), middle duty (A4, A5), heavy duty (A6, A7), special grade (A8).
6. Wheel pressure: the max vertical pressure from Double Girder Overhead Cranes dead weight and lifting weight when electric trolley at the limit position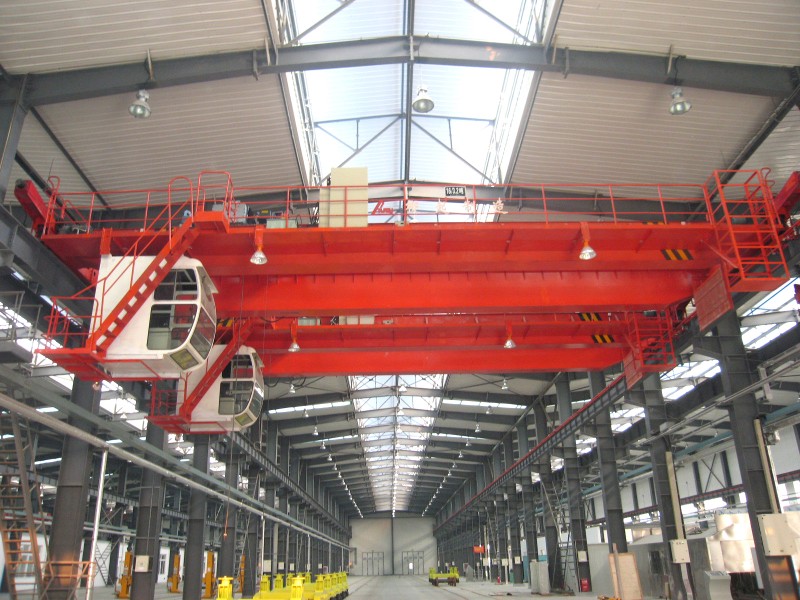 Other News:
---