Electric Chain Hoist Parts Detail
time:Oct 19,2016
* High grade: It is made of Japanese FEC80 ultra strong heat treatment alloy steel.
* Standard grade:customized Chinese G80 ultra strong heat treatment alloy steel chain.
* Advantages: It is safely approximately when used in the rain water, the sea water, and other bad conditions.
* They are made by hot forging and heat treatment.
* Advantages: meets the demands on strength amd hardness, durable and
strong, not easy to break and wear. 360 degrees rotation and safety ensure the operation safety
* The gear made of alloy steel and through the heat treatment, reprocessing makes it high precision.
Electric motor partial outer cover
* High strength aluminum shell through compression casting formation.
* Features: Solid and light, Fast release heat, Continuous use, Enclosed structure.
* Can be used in the chemical plants, and other places
Side magnetic braking device
* This masterly structure sure the hoist absolutly safty when the power off.
* And also ensures it is safe when has excess load.
* If pushed, the power supply will be cut off and button locked automatically
* Hosit: IP54, or IP 55; push button: IP65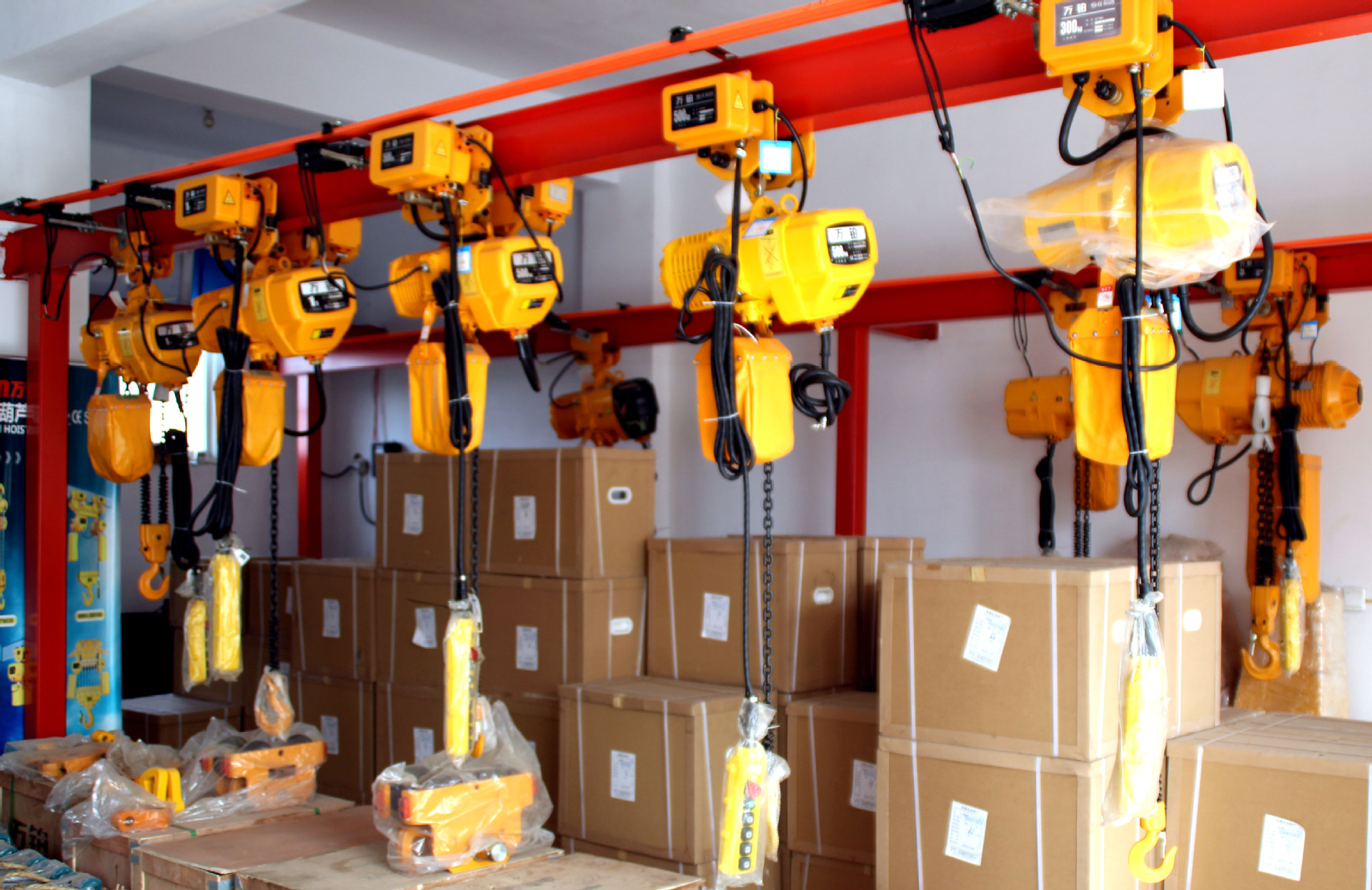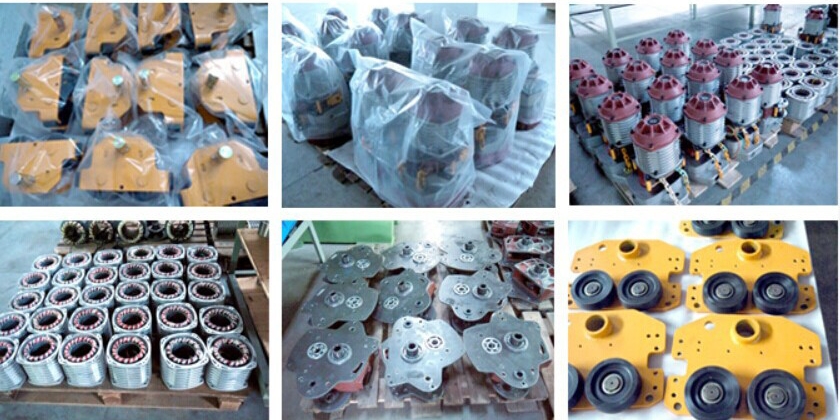 ---